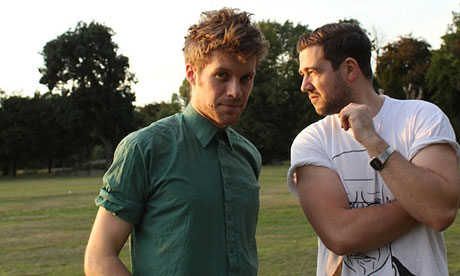 Here's a duo from London, Marcus Pepperell and John Hamson Jr. Quite similar to Animal Collective and Arcade Fire.
You won't find them on Youtube just yet. You can check out their debut single, Dancing's Done,
here
on Soundcloud. Very singalongable.
Let it play in the background, you'll find yourself dancing along.